Integrating automation into your injection molding process can be necessary. With robotics and animations, you will increase production and lower costs in your everyday operations. Reach out to our team of engineers for a consultation on increasing your manufacturing efficiency.
Automation and Robots

The IR/IR-S Series robots implement complex demolding processes with a wide variety of grippers and freely programmable sequences of movements for wide swiveling ranges. With six axes, these industrial robots enable enormous flexibility, even in spots where linear robots cannot be ideally used. Our IR/IR-S series is the solution for comprehensive, customer-specific automation requirements.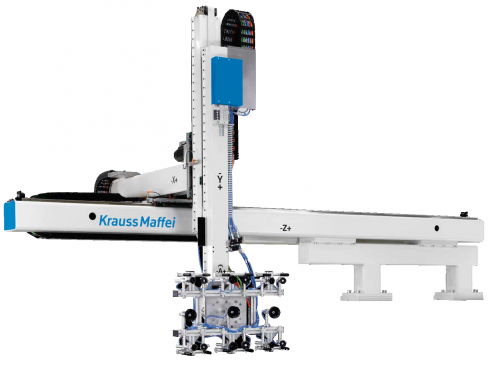 The linear robots in the LRX/LRX-S series are compact and cost-efficient. They feature short cycle times, self-explanatory programming, a high repeatability level, and immediate production restart after the system has stopped. The LRX/LRX-S series can be used for all brands and manufacturers of injection molding machines.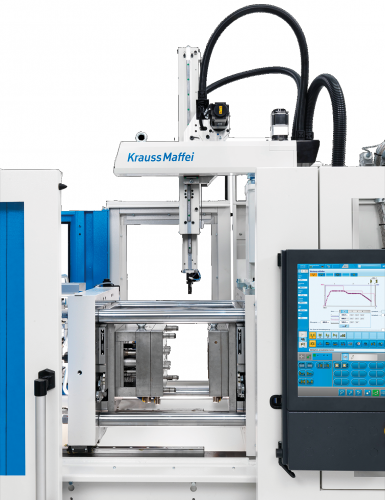 The servo sprue picker from Krauss Maffei features a compact, stable design making it the optimal solution for small spaces. The gripper's configurable position significantly reduces removal time, allowing quick machine cycles to be implemented easily.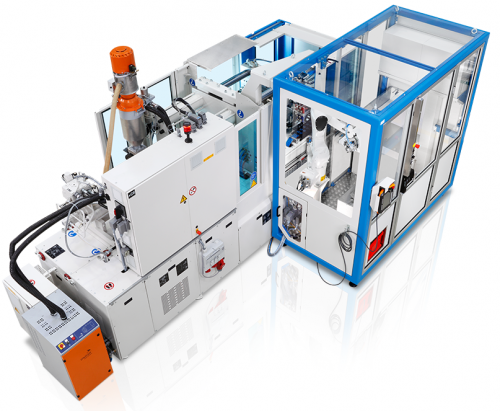 The mobile automation cell was specifically developed for the flexible production of injection molding parts. Featuring a rich interior with a compact design, it is compatible with injection molding machines from 35 t to 160 t.
If you have any questions about which automation product would best streamline your injection molding process, call (903) 561-8835. We would love to help you find the right products for your facility.
---
Adams Engineers