Adams Engineers is sponsoring a Fundamentals of Scientific Molding class in February. The class will be in partnership with Orbital Plastics Consulting and will be held February 27 - March 1. We will hosting the class in our Technical Training Center in Jacksonville, TX.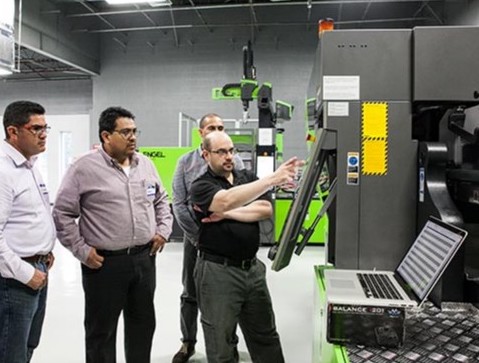 Class Duration: 3 Days – 1 Day Machine Time and 2 Days Lecture/Classroom.
Cost to Attend: $1495.00
Course Summary: Fundamentals of Scientific Injection Molding is an ideal class for someone who wishes to learn and understand the basics of injection molding while correlating classroom theory with hands-on machine time. The class involves:
- The Injection Molding Machine
- Polymeric Materials Fundamentals
- The Four Primary Plastic Conditions and their effects on Processing & Molded Part Properties
- Mold Fundamentals
- Machine Operating Controls
- Processing & Troubleshooting
- Injection Molded Part Problems & Solutions
Voids Sinks Flash Shorts
Weld lines Splay Jetting Burn Marks Warpage
While at the machine, you will be shown basic standard set-up parameters & techniques and how to properly operate the injection molding machine.
For more information on Instructor Umberto Catignani and Orbital Plastics Consulting visit their website.
If interested in attending you can register here.
---
Adams Engineers