Description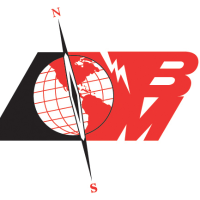 Bunting Magnetics FF Series Drawers come standard with super-strong Neodymium Rare Earth magnets powerful enough to capture and hold ferrous particulates so small that may not be visible to the naked eye. NEO magnets have exceptional surface holding force for complete removal of contaminants and less chance of "wipe-off."
Temperature-compensated, Rare Earth magnets for superior high-temperature operation.
Built to support symmetrical compression loads of 10,000 pounds.
Units are built with welded stainless steel housings for easy cleaning and durability.
Superior cartridge geometry increases reach-out and holding power.
Options
No-Spill Slide Gate

Completely shuts off product flow to prevent overflow.

Purge Hopper

Speeds clean out of your equipment when changing color or compound – without sacrificing magnetic protection or requiring that you empty your hopper.

Dump Tube

Lets you completely empty the drawer housing and material hopper of plastic after a run has been completed.

Liquid Port

Allows you to inject liquid color additive into the resin. The port can also be used to hold a temperature probe.

Powder Seal Kit

Provides a compression seal around the Slide Gate to help prevent powdery materials from leaking. Order as original equipment or retrofit on site.