Your medical facility needs the most precise products on the market. Thermal Care has manufactured industrial water chillers and process cooling equipment since 1969, making them an experienced industry leader you can trust. Their Aquatherm Temperature Control Units and Accuchiller Series Chillers provide precise temperature control of +/-1°F circulating fluids at -18°C through 287°C (0°F to 550°F.)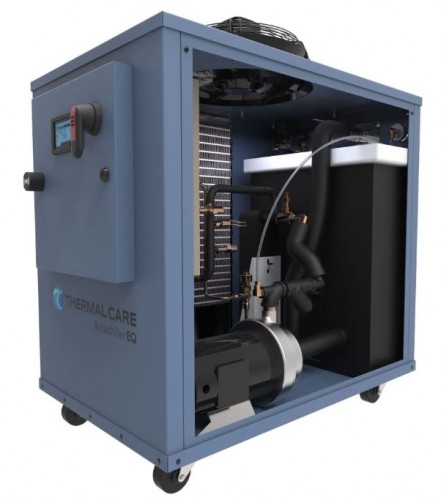 These compact, portable industry chillers feature an easily accessible interior and a microprocessor that provides precise temperature control and extensive diagnostics. They also include evaporator freeze-up protection, large, air-cooled condensers, and so much more!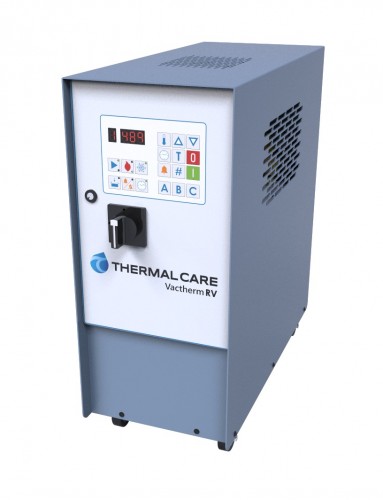 This temperature controller saves time by stopping coolant leaks in the mold or process water circuit without drawing air into the water circuit. The unit can also run as a nonferrous temperature controller when a leak is not present. Its stainless-steel 2 HP centrifugal pump protects against corrosion while the built-in heat exchanger isolates the cooling source water from the mold water during cooling cycles.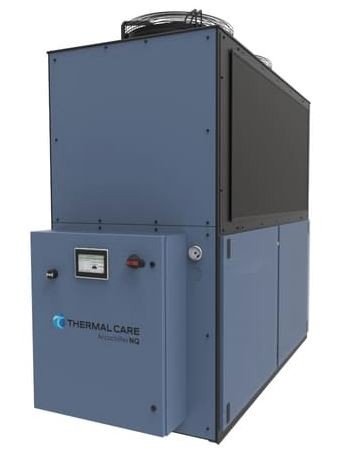 These NQV Variable Speed chillers are at the forefront of the process cooling industry. They can automatically adjust the compressor speed to match the processing load so that optimum performance is provided with reduced power use. This leads to significant energy savings for your facility.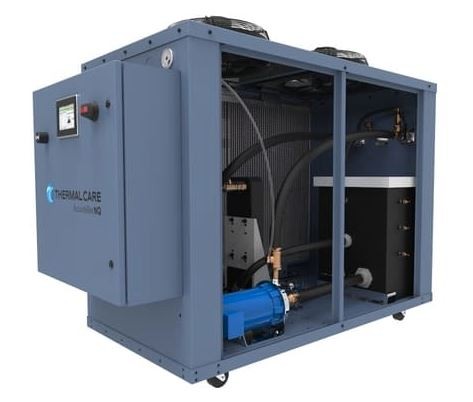 Environmentally friendly and energy-efficient, these chillers are designed to provide excellent performance and reliability. They are equipped with controllers to provide diagnostics and precise temperature control, while also maintaining compressor staging for reduced energy use on 20-ton and larger units.
If you have questions about which process cooling product would be best for your facility, you can request a quote or call (903) 561-8835. We would love to talk with you and help you find solutions for your facility.
---
Adams Engineers